Unmatched Efficacy
Pure&Clean® Antimicrobial Hydrogel™ is unlike other hydrogel products.  Most hydrogels have no kill potential.  Not only is Pure&Clean Antimicrobial Hydrogel highly effective, it is non cytotoxic, especially to the sensitive cells that are trying to heal around the wound.
Pure&Clean Hydrogel is a one-step, easy to use, no mix, no dilution, no rinse solution that deactivates many harmful microorganisms that are common in and around the wound area*.
Pure&Clean® Antimicrobial Hydrogel™ is intended to be used in the management of cleaning, irrigating and debriding of skin abrasions, lacerations, burns, minor irritations, cuts and intact skin.  Its pH is in the physiologically acceptable range of your skin and is also shelf-stable.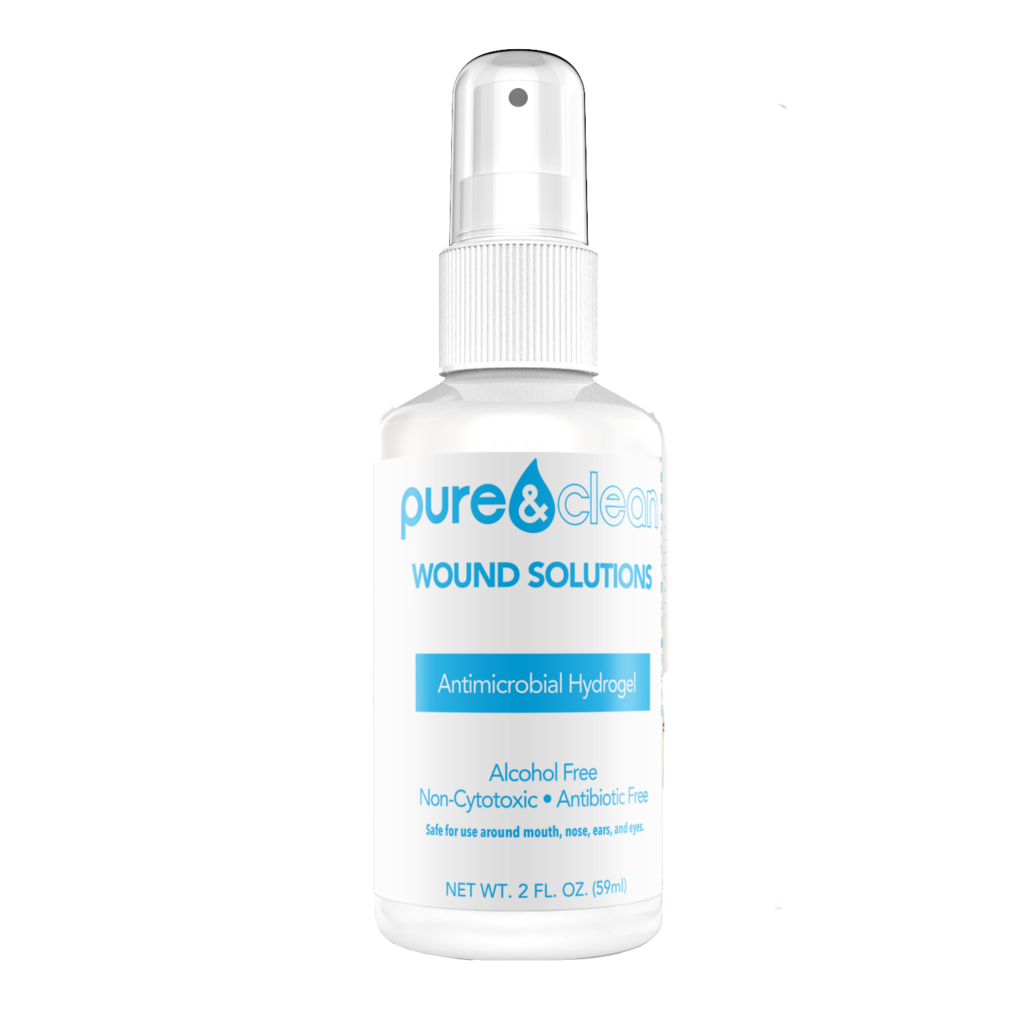 Key Features
Gel alternative over a liquid
Prevent wounds from drying out
Aids to keep burns moist
Pure&Clean Hydrogel is..
Non-Cytotoxic
DIY Skin Protection
An environmentally friendly product
Simple to use: Just spray it on!
Contains no antibiotics, no steroids and no alcohol for a sting free first aid product!
Natural ingredients 
Promotes health and wellness
Manages wounds and skin with positive results
Frequent and regular applications often help accelerate results and return your skin back to its normal healthy state.
Safe for Management of
Minor wounds, Minor Cuts, Minor Scrapes, Minor Burns, Scratches, Blisters, Sunburns, Poisoned plant sap irritations, Rashes, Insect bites and stings.